"Celebrating Our 93rd Year"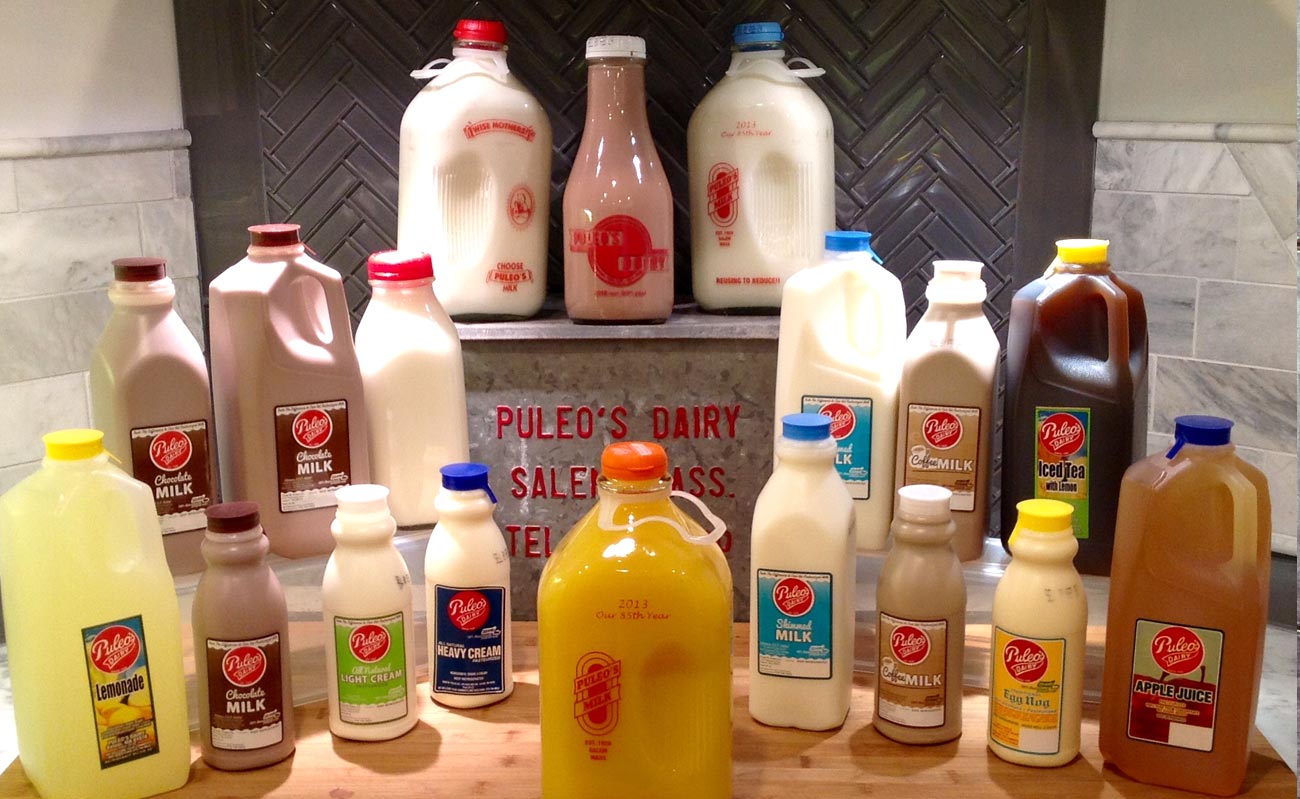 The following items are available for home delivery:
Item
Sizes
Skim Milk
1/2 Gallon
Quart
Whole Milk
1/2 Gallon
Quart
Chocolate & Coffee Milk
Quart
Orange Juice
1/2 Gallon
Quart
Apple Juice
1/2 Gallon
Spring Water
2.5 Gallons
Lemonade
1/2 Gallon
Iced Tea
1/2 Gallon
Egg Nog (seasonal)
1/2 Gallon
(#1 on the North Shore!)
Brooksby Farm Frozen Pies (various, seasonal)
Ice Cream – various flavors
1/2 Gallon
Quart
Sugar Free Ice Cream
Quarts only
Cream (Heavy, Light)
Pints
"At Puleo's, we never get tired of running out!"
Please contact us for home delivery of all of our products. Call 978-744-6455 to arrange for delivery of any of these items.
All Our Milk Comes from Massachusetts Farms